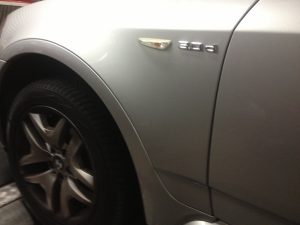 This is one of our latest projects. A BMW X3 3.0 TDI X Drive 4×4. Our customer was hoping for an increase in both power and torque but also drivability. Naturally, as this model is a 4WD we used our Four Wheel Drive dyno in order to properly assess the power and torque improvements.
The X3 is mechanically standard apart form the custom reflash tune and in its standard ECU format (before reflash) we measured the power as 165hp at the wheels.
Once the ECU was reflashed and we jumped-on the 4WD dyno we successfully achieved 229hp at the wheels. This represents an almost 40% increase in power with great throttle response and sharper shifting from the transmission. Another bonus is the overall improvement to the drive.
Invalid Displayed Gallery