On Sunday the 14th of June we had the pleasure of hosting the XR6 & XR8 Club of Queensland Dyno Day. The club are celebrating 15 years this year and Bob Romano Auto Care & Performnace are proud sponsors. Despite the weather being less than ideal we had a great group of enthusiasts there in the morning ready to see how their car did on the Dyno.
Rod's F6 was the second car up for the day and put down a solid power run of 340hp.
At this point it is worth mentioning that an invitation was sent out the Brisbane Commodore Car Club to be part of the day. The Ford and Holden rivalry is well known and the guys made sure there was plenty of friendly banter throughout the day. Chris' Supercharged Holden GTS set the highest number for the day with 442hp!
With one of the workshop hoists doubling as a projection screen the club members were able to watch the results live.
Grahams XR8 managed a solid 349HP and sounded great on the dyno.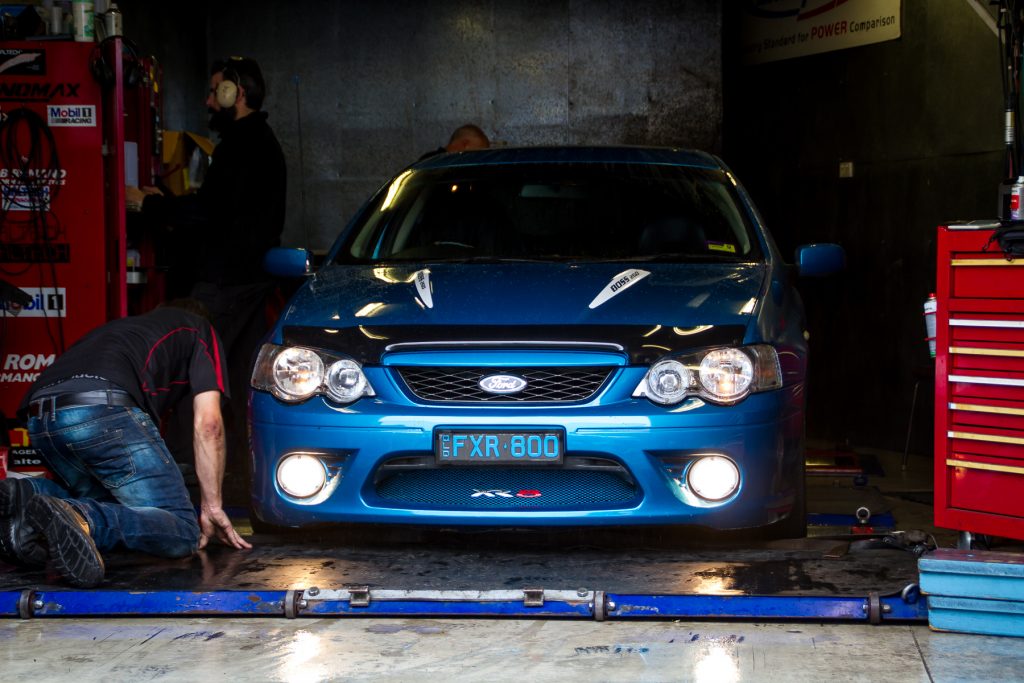 Our tuner Chris was then able to go through the dyno sheet with each owner. The power runs are a great chance to see the power your car is currently making. More importantly though,  these runs gave a quick insight into the health of the engines and their tune. A simple health check on a dyno can identify any potential issues before they can cause any severe damage.
We would like to thank the XR6 & XR8 Club of QLD for choosing Bob Romano Auto Care & Performance to host their dyno day. It is always a pleasure having a great bunch of car enthusiasts there to enjoy their passion.
Stay tuned as we will be releasing a video from the day in the coming weeks.